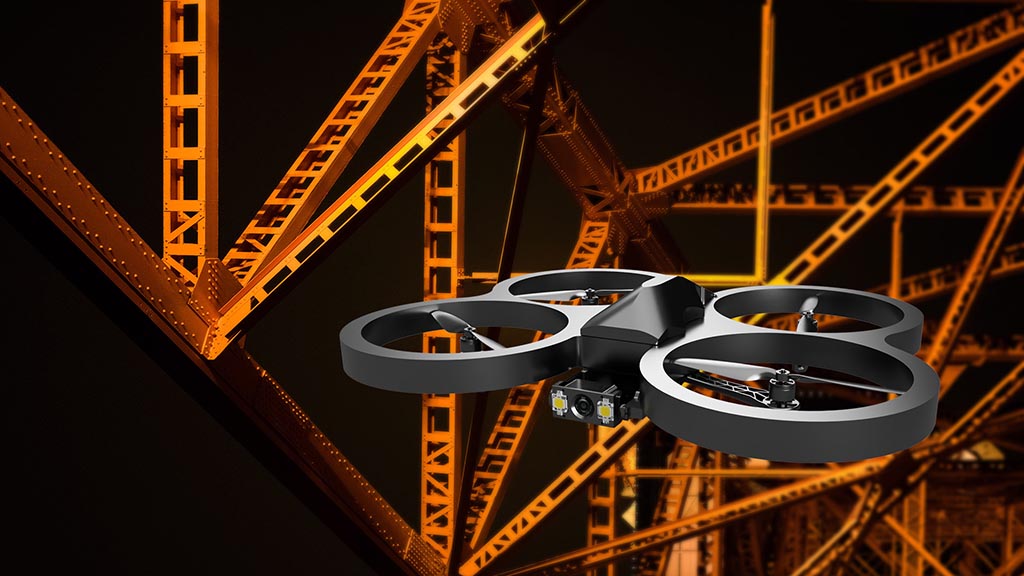 Solutions of autonomous drones with Artificial Intelligence on board
DRONÉTIX TECHNOLOGIE is a French StartUp focused on developing drones with artificial intelligence onboard. These drones are designed to complete their mission in an autonomous and effective way without any use of remote.
Autonomous drones are easier to work with/use/handle, more efficient and safer than unmanned drones. Freed from any radio contact, they are also less susceptible to piracy.
These solutions are revolutionizing work methods, providing men with new tools that are effective, reliable and economical.
Dronétix markets turnkey solutions for autonomous drone applied to the fields of inspection, security and rescue.
We also offer to integrate our modular technological bricks to the specific applications of our customers, and are able to develop, on the basis of specifications, complete solutions to meet their needs.