ARGΘS, 100% autonomous inspection solution

ARGΘS is an autonomous drone capable of carrying out an inspection mission fully automatically (defects finding, checking missions, etc.), without programming or pilot intervention. Unroll the patented interior positioning system around the target object in order to delimit the flight zone, then start the mission by clicking once on the Neocontrol tablet.
The ARGΘS drone is capable of evolving in multiple configurations of indoor environments, without any prior programming. It adapts itself to its environment, avoids obstacles and manages its mission safely.
The solution also includes a software suite that makes it possible to manage and analyze the data captured by the drone: defects detection and localization, quality control, reconstruction of 3D models, etc.
ARGΘS SOLUTION: AUTONOMOUS DRONE

The ARGΘS solution drone mission is to take pictures. It evolves completely automatically around the object or infrastructure to be inspected.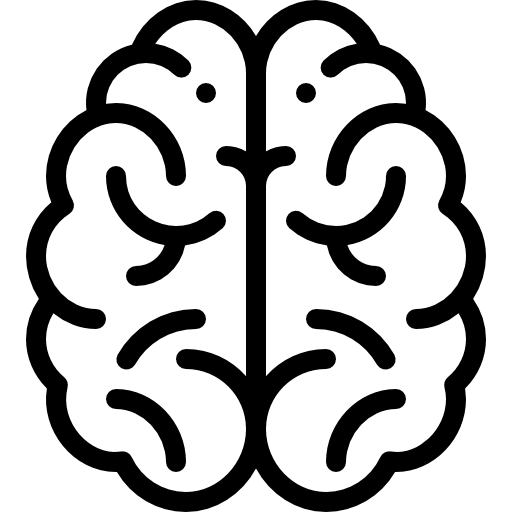 Flight management

Ebbeddeded Artificial Intelligence
Vol 100% autonome

Indoor positionning system
Centimeter precision
Without GPS
Without locator beacons

Battery
15 to 20 mn
Smart battery

Photo resolution
UHD
16 megapixels x 1" Sensor

Additional lighting
Diffused or localized
2 000 to 10 000 LUMENS

Security
Safety fairing
Obstacles detection

Gimbal
Vertical
(+/- 90°)

Size
Ø 800 mm

Control volume
Until 3 000 m³
ARGΘS SOLUTION: NEOCONTROL TABLET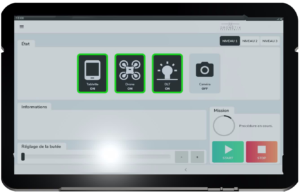 The NEOCONTROL tablet allows you to control and supervise the drone's mission from an Android platform. Particularly ergonomic and easy to use, no programming or special skills are required for the execution of the drone's mission.
ARGΘS SOLUTION: NEOVIEWER SOFTWARE

The NEOVIEWER software suite: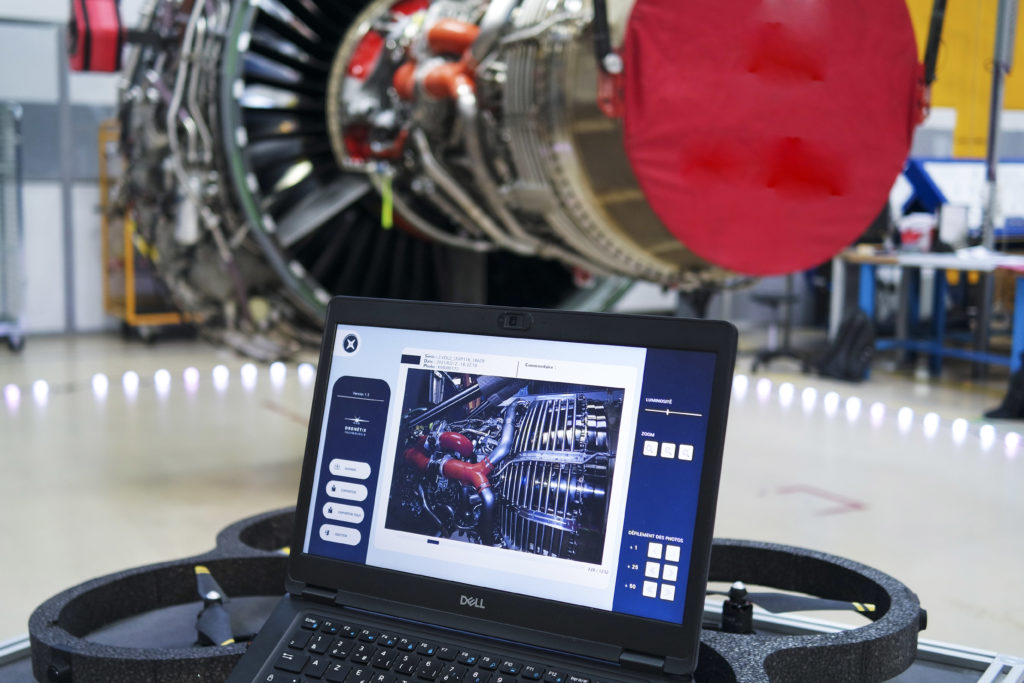 pictures visualization
automatic faults localization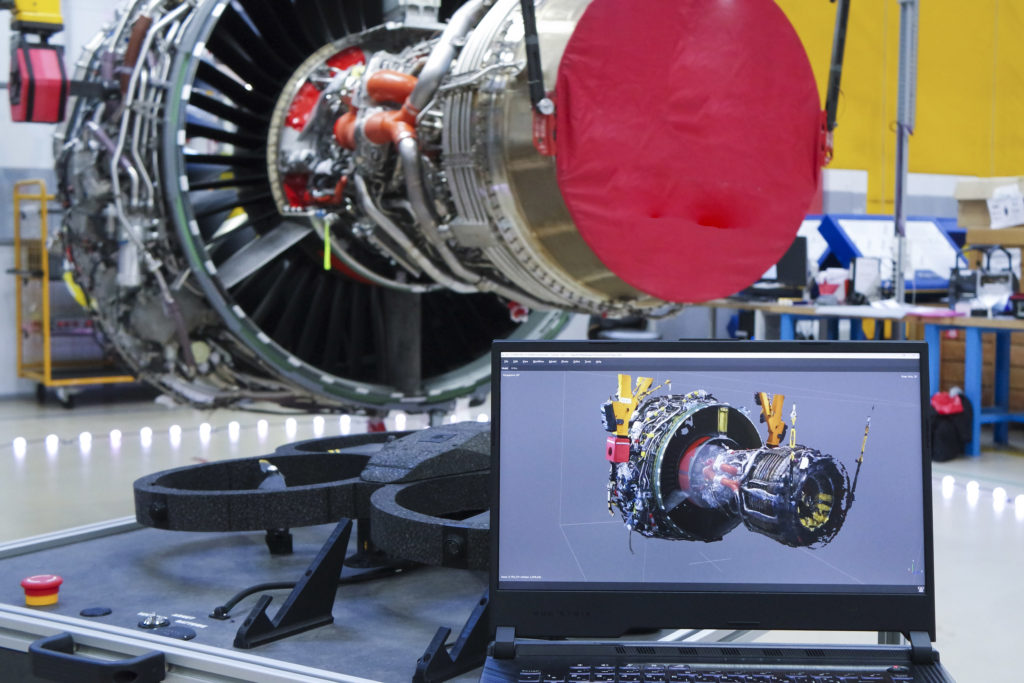 3D reconstruction from the shots taken
shots archiving in a spatial repository
extraction of all views with a targeted element
Argos